How to To Keep Stored Items in Good Condition
CONDENSATION / MOISTURE / HUMIDITY = MOLD & MILDEW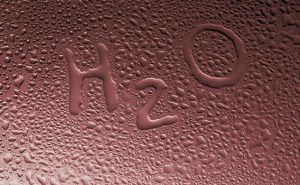 When conditions are right, the moisture/humidity levels in non-heated units can be extremely high. When large fluctuations in temperature occur, especially during the spring/summer months, condensation formation within storage units is possible. Please take precautionary measures, and although these measures cannot guarantee items will not receive any damage due to this natural moisture… They certainly can help.
NEVER store wet or damp items and try to avoid moving in wet/rainy/snowy conditions.
Avoid storing hard to replace items such as important documents, photographs and antiques.
Place your items on wood or plastic pallets to help guard against dampness that forms on concrete. Many concrete floors can become cold and damp, especially throughout the warming season (winter, spring, to summer). This also helps with air circulation within the unit.
Tarps/plastic across the concrete surface can provide additional protection.
Cover upholstered furniture and cushions with blankets, towels, bedding sheets, etc. to help ward off moisture accumulating on items. The moisture will contribute to mold/mildew. This also helps protects from dust. Plastic covers can work, but if there is airspace in the plastic with items, condensation may form on the inside of the plastic cover.
Metal items such as trash cans, mower decks & tools should be wiped with oil to help avoid rusting.
Do not allow items to touch walls. Providing clearance promotes better air circulation. In extreme cases moisture can condensate on metal items stored in the unit.
Products such as DampRid can help draw moisture out of the atmosphere of the storage unit.
Apply a water/moisture protectant to wood furniture, especially un‐finished with exposed raw wood.
Apply leather conditioners to leather furniture to help against moisture damage.
Office Hours:
Monday - Friday:
After Hours:
Weekends:
8:00 AM – 5:00 PM
Please Call
Please Call
---
We can accommodate you. After hours and weekend calls are welcome.
419 Gouldings Rd, Devils Lake, ND 58301, USA
419 Gouldings Rd, Devils Lake, ND 58301, USA